Share A Grin
By purchasing from Grin Natural, you're helping those in need around the world gain access to high-quality oral products.
Since 2018 we've donated over 390,275 toothbrushes around the world through our Share-A-Grin campaign. Giving back to our community and making oral care more accessible is at the core of all we do. With your help, we can help more people GRIN.
About Share A Grin –
Over 1 in 4 children around the world suffer from oral decay. Grin is setting out to change this. To do our bit, we're partnering with retailers and schools around the world to help make quality oral care products more accessible. There are 3 components to this: 
Local Charity Donation – Nurturing Families NZ
Grin proudly provides a monthly donation of over 600 kids & adults brushes to Nurturing Families. Nurturing Families is a not-for-profit charity that provides customised practical wrap around assistance to families in hardship in Auckland and Taranaki. Our Grin brushes will be included into care parcels including nappies, wipes, clothing, baby food, prams, school bags and everything in between to help families in need get back on their feet.
"At Nurturing Families, we believe Dental hygiene is immensely important for a healthy family and for our children. We are stoked to have a Grin on board supplying us with toothbrushes, as it means we can easily get them in the hands of our most vulnerable," says Nurturing Families Founder, Tayla Nasmith.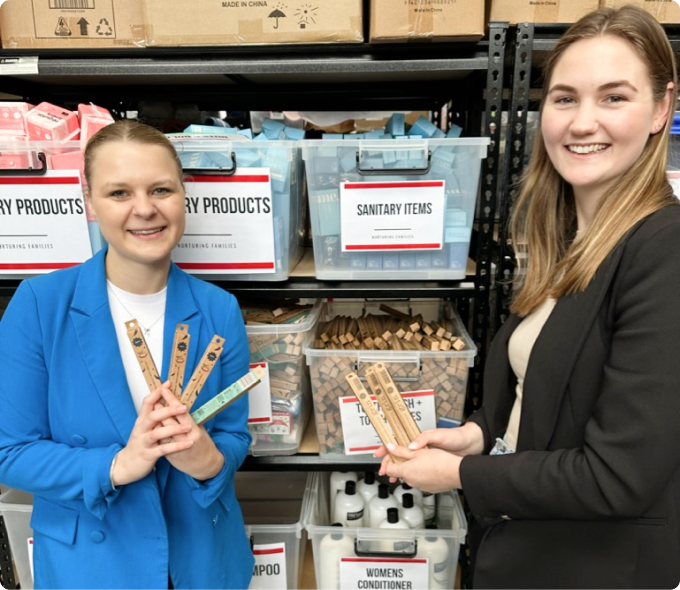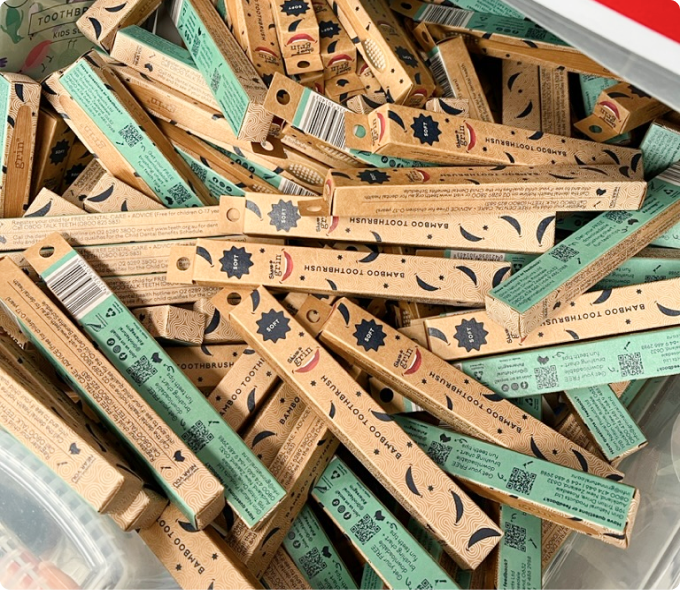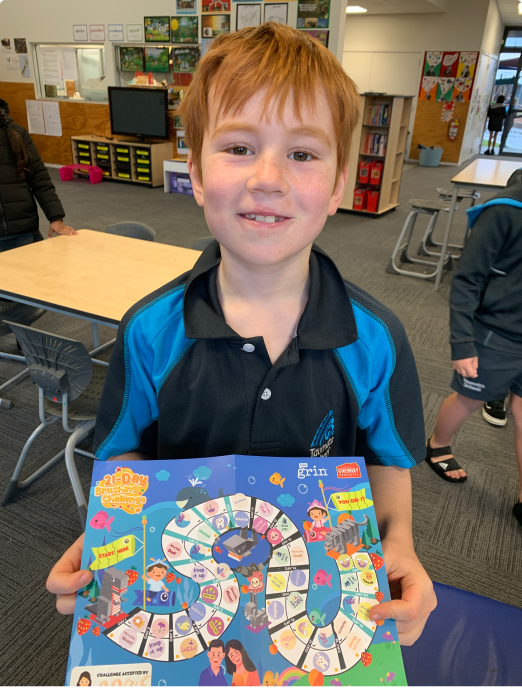 Local School Partnership - Taumata School, Tauranga
Taumata School located in Tauranga, New Zealand received 658 toothbrushes for their students as part of the 21-Day Brushing Challenge! Each student also received the Grin 21-Day Brushing Challenge Chart that includes stickers to reward the child for brushing their teeth each morning and evening. Nick Opie, Head of Health & PE, says, "Not only is it remarkable that each and every student in the school has received multiple toothbrushes but it has initiated a very important conversation around the importance of oral hygiene. A massive ngā mihi to the organizers and sponsors of the Grin Natural 21-Day Brushing Challenge." We've since returned to Taumata School and provided an additional 678 toothbrushes as part of our optional 3-month follow up programme to help students continue the lifelong oral care habits they've established!
Making the world Grin, one brush at a time 
"One of the necessary steps to improve oral health outcomes in New Zealand is making oral health products more accessible for those in need. Grin is supporting kiwi kids by donating an eco-friendly toothbrush for every Grin Natural product purchased."
Erica Cookson, Oral Hygiene Therapist.
So far we've accumulated 390,275 brush donations world wide